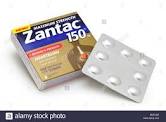 The heartburn medication Zantac, the generic name being ranitidine, has recently been recalled as it is alleged that it contains a carcinogen called NDMA. This is short for N-nitrosodimethylamine. If you or a loved one has been diagnosed with cancer, and you have used the medication Zantac either as a prescription medication, over the counter (OTC), as brand name or in generic form you may qualify for benefits and compensation. Contact our medication injury attorneys handling Zantac cancer lawsuits nationwide.
Our medication injury attorneys provide free case reviews to victims of harmful medications, toxic substances and other types of injury cases. Also, they do not charge anything if they do not recover on your behalf. It is wise to contact them ASAP about your Zantac injury case.
How Does Zantac Cause Cancer?
The heartburn drug ranitidine, which is sold as the brand name Zantac, contains the known carcinogen NDMA. A carcinogen is any substance or agent that causes cancer. It does so by altering the cellular metabolism or by damaging DNA in our cells, interfering with normal cellular processes. The identification of substances in the environment that cause people to become ill with cancer helps in prevention efforts.
Carcinogens can be chemical substances, viruses, or even medications and radiation therapies used to treat cancer. While a carcinogen or a combination of carcinogens can cause cancer, it may not always the only reason since the tendency to develop cancer can be inherited.
How Carcinogens Cause Cancer
Carcinogenic substances can cause cancer in the following different ways:
By directly damaging the DNA in cells leading to mutations (disrupting the normal process of cells)
By not affecting the DNA directly, but instead causing cells to divide at a faster rate than normal, which can increase the chances that DNA changes and mutations will occur.
The cell's DNA can be damaged by a wide range of substances and exposures, including:
Lifestyle—what you eat, if you smoke, lack of physical activity
Natural exposure—to ultraviolet light, radon gas, infectious agents
Medical treatment—radiation and chemotherapy, hormones, immunosuppressants
Workplace exposure—some jobs have increased exposure to industrial chemicals or products
Household exposure—cleaning products, paints, herbicides, and pesticides, etc.
Pollution—outdoor air pollution or even secondhand tobacco smoke
Some carcinogens do not directly cause cancer but can lead to cancer. Some carcinogens cause cancer if you have long-term, high levels of exposure. How your body reacts to this level of exposure, the length, and the time, the intensity of the exposure, combined with your genetic makeup will determine the risk of developing cancer.
Classification Of Carcinogens
Carcinogens are classified by The International Agency for Research on Cancer (IARC). The IARC is part of the World Health Organization (WHO) and its main goal is to determine the cancer-causing potential of different substances and classify carcinogens accordingly.
Carcinogens are classified into one of the following groups:
Group 1: Carcinogenic to humans
Group 2A: Probably carcinogenic to humans.
Group 2B: Possibly carcinogenic to humans.
Group 3: Unclassifiable as to carcinogenicity in humans
Group 4: Probably not carcinogenic to humans
As we encounter carcinogens in our everyday lives it makes sense to consult with an injury attorney handling all types of cancer injury claims due to exposure to things such as Roundup weedkiller, Zantac, the HIV PREP drug Truvada, the weight loss drug Belviq, Allergan breast implants and Johnson & Johnson's baby powder.
No matter what state you were injured in our team of Pittsburgh Pennsylvania personal injury lawyers can help as they serve all 50 states, Puerto Rico and Washington D.C. including: Alabama, Alaska, Arkansas, California, Colorado, Connecticut, Delaware, Florida, Georgia, Hawaii, Idaho, Illinois, Indiana, Iowa, Kansas, Kentucky, Louisiana, Maine, Maryland, Massachusetts, Michigan, Minnesota, Mississippi, Missouri, Montana, Nebraska, Nevada, New Hampshire, New Jersey, New Mexico, New York, North Carolina, North Dakota, Ohio, Oklahoma, Oregon, Pennsylvania, Rhode Island, South Carolina, South Dakota, Tennessee, Texas, Utah, Vermont, Virginia, Washington, Washington D.C., West Virginia, Wisconsin and Wyoming.