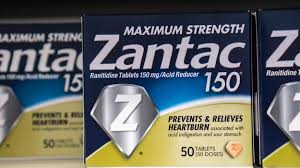 Zantac, and it's ingredient ranitidine, is a common heartburn medication sold in prescription form as well as over the counter. There are claims that it has the carcinogen NDMA which is used to induce cancer in lab animals. It is a suspected human carcinogen as well. Recently drug stores and pharmacies such as CVS and Walgreen's have stopped selling Zantac in commercial and generic forms. One of the largest manufacturers of Zantac and generic ranitidine is Sanofi-Novartis. Please contact our Morgantown, WV medication injury attorneys if you believe your cancer was caused by the heartburn and ulcer medication Zantac.
They handle West Virginia Zantac lawsuits as well as claims in all other states.
Benefits In West Virginia Zantac Lawsuits
As with all catastrophic injury claims the benefits obtained are directly related to your situation, extent of injuries, being able to make a full recovery, etc. Our Zantac injury attorneys will thoroughly analyze your claim and get you all benefits you are entitled to. These can include lost wage benefits, pain and suffering compensation, medical benefits, loss of consortium benefits and more. If you lost a parent or loved one to cancer caused by Zantac, Roundup weedkiller, Johnson & Johnson baby powder, firefighting foam or asbestos exposure let our West Virginia injury lawyers fight for you.
To discuss filing your lawsuit please click here to contact our team of nationwide dangerous drug injury lawyers. No fee unless we win for you and your family. Serving all 50 states, Puerto Rico and Washington D.C.
Injuries Caused By Zantac & Ranitidine
The common heartburn medication Zantac, and the generic form Ranitidine, is linked to many different cancers and health conditions. Cancer treatment is very costly, time consuming and is often as taxing on the body and mind as the cancer itself.
Harmful medications like Zantac, Accutane, Invokana, Coumadin, Xarelto and others can cause non-physical injuries as well. These can be emotional suffering, physical pain, suicidal thoughts and attempts, lost wage compensation, diminished quality of life, loss of accumulations, loss of support and loss of services.
In addition, in many cases of harmful medication lawsuits if the life of a loved one is the final outcome their estate and family may obtain death benefits, funeral expenses and survival benefits when applicable. Please contact our injury lawyers handling Zantac cancer lawsuits in WV.
How Our Wheeling, WV Zantac Cancer Lawyers Can Help
For a free case review with our team of mass tort injury attorneys handling West Virginia Zantac cancer lawsuits please click here. They provide free case exams and charge no fees if they do not recover for you.
No matter what state you were injured in our team of attorneys handling Zantac cancer lawsuits can help as they serve all 50 states, Puerto Rico and Washington D.C. including: Alabama, Alaska, Arkansas, California, Colorado, Connecticut, Delaware, Florida, Georgia, Hawaii, Idaho, Illinois, Indiana, Iowa, Kansas, Kentucky, Louisiana, Maine, Maryland, Massachusetts, Michigan, Minnesota, Mississippi, Missouri, Montana, Nebraska, Nevada, New Hampshire, New Jersey, New Mexico, New York, North Carolina, North Dakota, Ohio, Oklahoma, Oregon, Pennsylvania, Rhode Island, South Carolina, South Dakota, Tennessee, Texas, Utah, Vermont, Virginia, Washington, Washington D.C., West Virginia, Wyoming and Wisconsin.