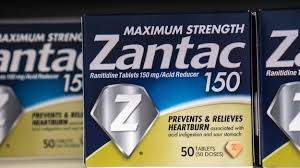 Have you been diagnosed with cancer and have a history of taking the antacid medication Zantac (ranitidine)? Do you feel your cancer is a result of taking Zantac? Was your son born with testicular cancer, or perhaps developed it as a toddler? That may be due to Zantac as there is a link between mothers taking Zantac during pregnancy males being born with testicular cancer. Zantac, and it's ingredient ranitidine is a heartburn medication sold in prescription form as well as over the counter. There are claims that it has the carcinogen NDMA which is used to induce cancer in lab animals. It is a suspected human carcinogen as well. Recently drug stores and pharmacies such as CVS and Walgreen's have stopped selling Zantac in commercial and generic forms. One of the largest manufacturers of Zantac and generic ranitidine is Sanofi-Novartis. Please contact our medication injury attorneys if you believe your cancer was caused by the heartburn and ulcer medication Zantac. They handle South Carolina Zantac lawsuits as well as claims in all other states.
What Type Of Cancer Does Zantac Cause?
Zantac is known to cause numerous types of cancers in adults such as liver cancer, bladder cancer, lung cancer, breast cancer, kidney cancer and others. In newborn and toddler aged males Zantac, and ranitidine, are known to cause testicular cancer. No matter what type of cancer you have please contact our South Carolina Zantac injury attorneys for a free case evaluation. No fee unless they win for you and your family.