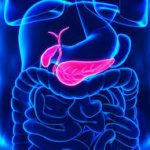 A commonly misdiagnosed, or undiagnosed, form of cancer is pancreatic cancer or cancer of the pancreas. This cancer is a very difficult disease to diagnose as symptoms don't present themselves until the advanced stages in many cases. As it is very difficult to determine whether malpractice was a factor in the delay of diagnosis these medical negligence lawsuits are complex. There are many factors that come into play regarding pancreatic cancer misdiagnosis warranting a medical malpractice lawsuit. Our medical malpractice attorneys have handled many of these claims during their legal careers. having them thoroughly analyze your misdiagnosis claim is wise, especially considering they provide free case reviews and charge nothing if they do not recover for you.
Please do not wait to connect with our injury attorneys handling pancreatic cancer misdiagnosis lawsuits. They provide free consults and charge medical negligence victims nothing unless they recover on your behalf.
Illnesses Pancreatic Cancer Is Confused With
As the pancreas is involved with the GI tract, the stomach and digestion there are many different illnesses and disorders cancer of the pancreas can be confused with. Examples are gallstones, gallbladder disease, peptic ulcers, abdominal muscle strains, diverticulitis and Irritable Bowel Syndrome (IBS). It is the responsibility of your oncologist or primary care physician to explore all avenues in terms of what ailment you are facing. If they do not do that you may have grounds for a medical malpractice lawsuit.
Establishing Negligence In Misdiagnosis Claims
The first thing our Pittsburgh, Pennsylvania medical negligence attorneys will do is establish malpractice aka negligence. The definition of malpractice states that it is a dereliction of professional duty or a failure to exercise an ordinary degree of professional skill or learning by one rendering professional services which result in injury, loss, or damages. All states have different medical negligence laws, compensation amounts, forms of compensation and a statute of limitations on how long after the malpractice occurred you have to take legal action.
All states have a statute of limitations for filing medical negligence claims. For the most part that timeframe is between 2-3 years from date of diagnosis.
Reasonable Standard Of Care & Medical Negligence Claims
Patients of all types, and no matter what type of health issues they are enduring, have a right to a reasonable standard of care in the diagnosis and treatment of any disease or illness. It is the responsibility of the courts to decide if any cases of malpractice brought before them are warranted or not. However, and even more importantly, it is incumbent upon our cancer misdiagnosis attorneys to thoroughly prepare your case and ideally negotiate a settlement between you and the doctor, oncologist, hospital and any other liable parties so your case never goes to trial. Although, if it does our skilled trial attorneys are more than willing to enter the litigation phase if a fair and just settlement package cannot be agreed to.
Pancreatic Cancer & Type 2 Diabetes Drugs
A 2018 study confirmed a connection between pancreas health and medications Victoza as well as Saxenda. Data from more than 30,000 patients using the drugs was reviewed and researchers concluded that those using the drugs showed at least double the risk for developing pancreatic cancer when compared to people using other types of diabetes drugs. Individuals who used these drugs and developed pancreatic cancer may be eligible for significant compensation.
Please contact our cancer injury attorneys for a free case review. No fees unless we recover for you.
Regardless of the state your medical negligence claim occurred in our cancer misdiagnosis attorneys can help as they serve the entire United States: Alabama, Arkansas, Arizona, Pennsylvania, Idaho, Maine, Delaware, Maryland, Washington DC, Puerto Rico, Guam, Virgin Islands, New York, Florida, Texas, Illinois, Virginia, Tennessee, Nebraska, North Dakota, South Dakota, Iowa, Missouri, Indiana, Michigan, Wisconsin, Wyoming, Nevada, New Mexico, Washington, New Jersey, Massachusetts, North Carolina, South Carolina, Oregon, Hawaii, New Hampshire, Alaska, Connecticut, Colorado, Kentucky, West Virginia, Louisiana, Rhode Island & Vermont.