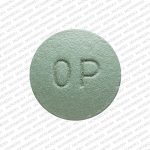 Opioid are drugs like Oxycontin, Percocet and Vicodin. Fentanyl and Morphine are also common opioids with legitimate medical uses with Fentanyl being the strongest of them all with a very high death rate among users. They are highly addictive and are over prescribed across the country. The opioid epidemic has gotten so bad that the FDA has gotten involved in an effort to prevent new opioid addictions. If you or a loved one has been gratuitously prescribed opioids or any type of pain pill call our injury lawyers handling opioid injury lawsuits. We have many years experience helping victims of the opioid epidemic who have been victimized by doctors, hospitals, pharmacies, medication distributors and pharmaceutical companies such as Purdue Pharma. Do not wait to contact our opioid injury attorneys to discuss your rights and how they can help you get your life back as well as medical care, rehab treatment and compensation for your injuries, pain, suffering, lost wages and other financial losses. All case evaluations are free and they charge no fees if they do not recover for you, your family and community. They represent individuals, families and all types of municipalities who have been ravaged by the opioid crisis.
With offices nationwide our opioid injury attorneys serve those who have been impacted by the gross negligence and fraud perpetrated by opioid manufacturers, healthcare providers, hospitals and pain clinics nationwide. This includes the Los Angeles, San Diego, Sacramento, Oakland, Chicago, Philadelphia, Pittsburgh, New York City, NYC, Manhattan, Brooklyn, Bronx, Harlem, Long Island, Staten Island, Boston, Baltimore & Washington D.C. areas.
Opioid Manufacturers Named In Lawsuits
Currently there are scores of open opioid lawsuits across the country. Many are filed by victims of opioid addiction, the families of opioid addicted people as well as cities, towns and municipalities who have been decimated due to the effects exerted on their towns by the opioid epidemic. The defendants (those who the lawsuits are filed against) in these opioid addiction claims are:
Purdue Pharmaceuticals
The Sackler Family (owners of Purdue Pharma)
McKesson Corporation
Johnson & Johnson
Teva Pharmaceuticals
Cardinal Health
Amerisource Bergen
Mallinckrodt
These companies, as well as the Sackler family, grossly underplayed the impact opioids can have on individuals and as usual they placed profits over people. Our opioid injury attorneys will not stand for this in terms of pain pills, or other dangerous medications. Do not waste another second. Please contact our drug injury attorneys handling opioid lawsuits across the country. They give free case reviews and charge no fees if they are unable to obtain compensation for you.