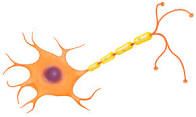 Neuropathy is a medical term referring to diseases impacting or causing malfunction of the nerves. Nerves throughout body can be damaged from injury or disease. Neuropathy is often classified according to the types or location of nerves that are affected. Neuropathy can also be classified according to the disease causing it. For instance, neuropathy due to diabetes is called diabetic neuropathy. If you, or a loved one, are suffering from any type of neurological disorder, nerve pain or neuropathy you may be entitled to benefits and financial compensation. Please click here to contact our catastrophic injury attorneys handling neuropathy lawsuits.
If your neuropathy was due to an auto accident, trauma, repetitive stress motions at work, Diabetes or a harmful chemical, toxin or medication let our neuropathy injury attorneys review your claim free of charge. They charge no fees unless they recover for you and your family.
Types Of Neuropathy
Peripheral neuropathy: Peripheral neuropathy is when the nerve problem affects the nerves outside of the brain and spinal cord. These nerves are part of the peripheral nervous system. Accordingly, peripheral neuropathy is neuropathy that affects the nerves of the extremities — the toes, feet, legs, fingers, hands, and arms. The term proximal neuropathy has been used to refer to nerve damage that specifically causes pain in the shoulders, thighs, hips, or buttocks.
Cranial neuropathy: Cranial neuropathy occurs when any of the twelve cranial nerves (nerves that exit from the brain directly) are damaged. Two specific types of cranial neuropathy are optic neuropathy and auditory neuropathy. Optic neuropathy refers to damage or disease of the optic nerve that transmits visual signals from the retina of the eye to the brain. Auditory neuropathy involves the nerve that carries signals from the inner ear to the brain and is responsible for hearing.
Autonomic neuropathy: Autonomic neuropathy is damage to the nerves of the involuntary nervous system. These nerves control the heart and circulation (including blood pressure), digestion, bowel and bladder function, the sexual response, and perspiration. Nerves in other organs may also be affected.
Focal neuropathy: Focal neuropathy is neuropathy that is restricted to one nerve or group of nerves, or one area of the body.
Contact Our Nerve Injury Lawyers Handling Neuropathy Lawsuits
Any type of neuropathy can be painful, debilitating and drastically impact the quality of your life and ability to remain employed. Please click here to connect with our catastrophic injury attorneys handling neuropathy lawsuits across the country.
No matter what state you were injured in our team of Pittsburgh Pennsylvania personal injury lawyers can help as they serve all 50 states, Puerto Rico and Washington D.C. including: Alabama, Alaska, Arkansas, California, Colorado, Connecticut, Delaware, Florida, Georgia, Hawaii, Idaho, Illinois, Indiana, Iowa, Kansas, Kentucky, Louisiana, Maine, Maryland, Massachusetts, Michigan, Minnesota, Mississippi, Missouri, Montana, Nebraska, Nevada, New Hampshire, New Jersey, New Mexico, New York, North Carolina, North Dakota, Ohio, Oklahoma, Oregon, Pennsylvania, Rhode Island, South Carolina, South Dakota, Tennessee, Texas, Utah, Vermont, Virginia, Washington, Washington D.C., West Virginia, Wisconsin and Wyoming.