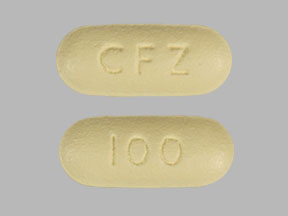 Have you, or a loved one, suffered an injury, ailment or condition caused by the Type 2 Diabetes medication Invokana? Are you enduring a life of emotional pain and torment due to permanent hair loss induced by the cancer drug Taxotere? If so, you may be entitled to benefits and financial compensation. This drug, which is indicated for Type 2 Diabetes, is taken orally and has been found to cause very serious health complication such as Diabetic Ketoacidosis and kidney failure. In May 2017 the FDA announced warning label changes to Invokana due to the health risks associated with it. You need the help of an experienced mass tort attorney handling Invokana lawsuits related to ketoacidosis, amputation, gangrene and kidney damage.
Please click here to contact Invokana Injury Lawyer John G. Turnbull III for a free case review. From his Baltimore law office he handles dangerous drug injury cases on a contingency fee basis meaning they charge no fee if they do not recover for you. Our Pennsylvania Invokana kidney failure injury lawyers handle Invokana injury cases around the country including Annapolis, Baltimore, Washington D.C., Los Angeles, San Diego, Philadelphia, Pittsburgh, El Paso, Houston, San Francisco, Chicago and New York City.    
About Invokana Lawsuit Attorney John G. Turnbull
Having earned his law degree at the University of Baltimore Mr. Turnbull has been admitted to practice in Maryland since 1999. He is a member of the MD State Bar Association and Maryland Trial Lawyers Association. With an office in Baltimore, Maryland Mr. Turnbull handles Invokana lawsuits nationwide including CA, DE, MD, DC, PA, NJ, NY, IL, NV, MA, PR and all other states. All case evals are free and no fees are charged if he does not recover compensation for you.
What Is Invokana?
Invokana, which is the brand name for canagliflozin, is a diabetes medication that is only for Type 2 Diabetes. It aids the kidneys in clearing excess glucose from the bloodstream. Like many medications, Invokana is best used in conjunction with diet and exercise. Invokana is manufactured by Johnson & Johnson. If you have suffered from injuries such as renal failure (kidney failure) or Diabetic Ketoacidosis please contact out California Invokana injury lawyers.
How Invokana Works
The Johnson & Johnson type 2 diabetes drug Invokana exerts its' effects by hindering sodium glucose co-transporter 2 (SGLT-2). This is a carrier that helps with glucose reabsorption in the bloodstream via the kidneys. This happens during the process in which blood is filtered through the kidneys. This is very hard on the kidneys and can lead to kidney damage and kidney disease. Call our skilled New York Invokana lawsuit attorneys to discuss your Invokana injury case.
Side Effects Of Invokana
Invokana, like many medications has a list of possible side effects such as nausea, headaches, yeast infections, itching at the genitals and lower back pain. These are all minor side effects and can be managed.
Since its' release in March, 2013 Invokana has been shown to induce much more serious and life threatening side effects in patients with Type 2 Diabetes. These are:
Heart attack (myocardial infarction)
Kidney failure (aka renal failure)
Diabetic ketoacidosis
If you, or a loved one, has suffered any of these disastrous side effects please contact our Chicago Illinois Invokana injury lawyers.
Benefits In Invokana Injury Lawsuit
Being injured due to complications and adverse reactions from Invokana can result in serious health and medical issues that require a lifetime of care. With that, possible benefits in an Invokana injury lawsuit can be:
Medical benefits including both current and future
Lost wage compensation including both current and future
Pain and suffering compensation
Diminished quality of life benefits
Death, funeral and survival benefits
To determine what benefits you may be entitled to please contact our team of Houston Texas Invokana injury lawyers.
Why You Need An Invokana Injury Attorney
Dangerous drug cases are mass tort claims and they differ from class action lawsuits as well as auto accident injury cases or premises liability cases. In a mass tort claim you aren't going to be approached by the drug company, in this case Johnson & Johnson regarding a fast easy settlement. J & J is a giant global organization with an entire teal of attorneys whose sole focus is to dispute claims such as yours. The average person does not stand a chance or suing the drug manufacturer without an experienced mass tort attorney. Please do not hesitate to contact our seasoned Miami Florida Invokana injury lawyers for a free consultation. Their sole focus will be fighting to get you the maximum benefits and maximum financial compensation for your injuries.
Contact An Invokana Kidney Damage Attorney
By no means should you wait another second to contact Phoenix Arizona Invokana injury lawyer John Grason Turnbull III. There are no out of pocket costs to retain him as Invokana injury claims are taken on a contingency fee basis. And the consultation is free so there is no reason not to contact them immediately.
No matter what state you were injured in our team of mass tort lawyers and wrongful death attorneys can help as they serve all 50 states and Washington D.C. including: Alabama, Alaska, Arkansas, California, Colorado, Connecticut, Delaware, Florida, Georgia, Hawaii, Idaho, Illinois, Indiana, Iowa, Kansas, Kentucky, Louisiana, Maine, Maryland, Massachusetts, Michigan, Minnesota, Mississippi, Missouri, Montana, Nebraska, Nevada, New Hampshire, New Jersey, New Mexico, New York, North Carolina, North Dakota, Ohio, Oklahoma, Oregon, Pennsylvania, Rhode Island, South Carolina, South Dakota, Tennessee, Texas, Utah, Vermont, Virginia, Washington, Washington D.C., West Virginia and Wisconsin.