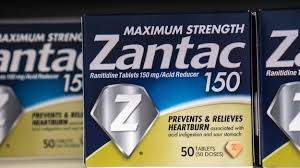 The state of Louisiana has seen an increase in cancer cases in both adults and children in recent years. While genetics, lifestyle and environmental factors play a role so do everyday things such as seemingly harmless medications. For instance, Zantac, and it's ingredient ranitidine is a widely popular antacid sold in prescription form as well as over the counter (OTC). There are claims that it has the carcinogen NDMA which is used to induce cancer in lab animals. It is a suspected human carcinogen as well. Recently drug stores and pharmacies such as CVS and Walgreen's have stopped selling Zantac in commercial and generic forms. One of the largest manufacturers of Zantac and generic ranitidine is Sanofi-Novartis. Please contact our medication injury attorneys if you believe your cancer was caused by the heartburn and ulcer medication Zantac. They handle Louisiana Zantac cancer lawsuits as well as claims in all other states.
Liability In Zantac Cancer Claims
Cases involving dangerous drugs such as Zantac are called mass tort or class action lawsuits. The liable party is the drug company itself. If multiple companies make the same drug they can all be liable parties. Usually in cases such as these the pharmaceutical company is ordered by a judge to pay a substantial settlement amount. From there as lawsuits are filed each individual victim gets a portion of that settlement based on the damages, economic and financial losses associated with their specific case. Our Louisiana injury lawyers will take all pertinent factors into consideration when determining the full, current and future value of your claim. These can include medical care, lost wages, pain and suffering, death, funeral and survival benefits among others. Please connect with our New Orleans, Louisiana accident attorneys handling Louisiana Zantac cancer lawsuits for a free, in depth case analysis.
They handle adult Zantac cancer cases as well as Zantac child testicular cancer claims throughout the entire state including New Orleans, Shreveport, Baton Rouge, Lafayette, Bossier City, Lake Charles, Alexandria, Houma & Slidell, LA.