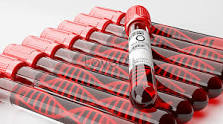 No matter what type of disease or illness you are facing laboratory tests are usually one of the first tests ordered so your doctor can confirm or rule certain health conditions. When labs are ordered quickly and the doctor properly interprets them, and does so in a timely manner, the prognosis is usually good. If, for whatever reason your physician or specialist, failed to order the labs, never read the results or followed up your disease or illness can progress and the prognosis may then not be so good. This is especially in terms of aggressive, deadly diseases such as cancers. If you have been the victim of medical negligence anywhere in the United States please contact our malpractice lawyers handling lawsuits stemming from laboratory tests not being handled correctly.
Our team of laboratory test malpractice lawyers offer free case reviews and charge no fees if they do not recover for you. Serving all states such as DE, MD, PA, CA, FL, TX, NJ, NY, DC, PR, IL, MA, SC & OH.
What Are Medical Diagnostic Tests
There are only so many ways to diagnose an illness in the human body and the most common type of exam, and where the entire medical malpractice claim can start, is the initial exam whether it is a routine physical exam, an exam done in response to symptoms of some sort or an exam due to trauma such as an auto accident or work injury. If something is missed or overlooked during the first exam it becomes very difficult for you to treat and recover from serious, life threatening illnesses.
Past the initial exam other diagnostic tools physicians use are MRI's, CT Scans, X-Rays, biopsies, mammograms, colonoscopies, PAP Smears, colposcopies and urine tests.
Blood tests can help in the diagnostic process in a much broader way than labs that are not blood tests. In many cases a blood tests results dictate what other diagnostic avenues to explore. Common blood tests are CBC panels, lipid panels, hematocrit, hemoglobin and Prostate Specific Antigen (PSA) tests.
Diagnostic Testing Errors
While many labs and blood tests are routine mistakes, poor communication and flat out negligence can occur. While these are usually unintentional oversights they can also lead to illness, injury, missed treatment windows and accidental death. Accidents or not someone needs to be held liable. Some reasons for laboratory based medical negligence cases are:
Not knowing the appropriate diagnostic tests and labs to order
Not ensuring the tests, and all samples and specimens, are handled properly
Failing to properly analyze test results
Poor communicating between the lab and ordering physician
Misinterpreting test results
Failing to communicate lab results to the patient in a timely manner
Not repeating tests or exploring other diagnostic tests
Recording inaccurate information
Conducting the wrong lab or blood test
Misinterpreting results
Delayed testing of a specimen
Mislabeling, mixing up and otherwise mishandling test samples
Any of these errors can have a very severe impact on you, your health and your family. Not to mention the financial losses if you are unable to work, pay your bills and support your family.
How Can Blood Test & Lab Errors Result In A Lawsuit?
When one thinks of medical malpractice they may think of a surgeon operating on the wrong body part or some other horrific mistake. In reality, almost every step of the medical process you go through from initial appointment to diagnosis, treatment and recovery have a margin for error. For instance, if your bloodwork was confused with someone else's, and you tested positive for a cancer of some sort, you will go on about your normal life thinking you do not have cancer when in fact you do.
As your cancer metastasizes (spreads) symptoms can grow worse and you go back to the doctor several months later. If you were not properly diagnosed then any treatment options you had several months ago are unavailable now as the cancer has advanced to another stage. Cancer misdiagnosis claims are the most common type of medical negligence claim in the United States. Laboratory tests are frequently the reason for the error in diagnosing the cancer initially. As you can see errors in bloodwork and other diagnostic tests such as MRI's, CT scans, X-Rays can make your illness much worse. State medical malpractice laws allow you to seek legal recourse by filing a lab test malpractice lawsuit.
Let Our Lab Test Malpractice Attorneys Help You
You can click here to arrange a free case exam with our blood test error injury lawyers. They serve the entire United States and charge nothing if they do not recover for you.
Serving all states including Delaware, Maryland, Pennsylvania, Washington D.C., Virginia, West Virginia, Hawaii, Alaska, Arizona, Alabama, Arkansas, Colorado, Connecticut, Rhode Island, Maine, Vermont, New Hampshire, Wyoming, Wisconsin, Washington, Utah, Tennessee, North Carolina, North Dakota, South Dakota, Montana, Missouri, Minnesota, Massachusetts, Nevada, California, Texas, Illinois, Michigan, Georgia, South Carolina, New York, New Jersey & Puerto Rico.