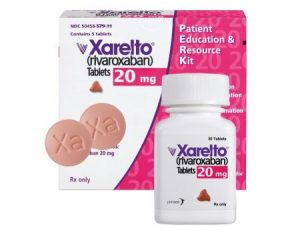 Johnson & Johnson, along with Bayer, both resolved approximately 25,000 claims filed in the US federal and state courts against their anticoagulant drug, Xarelto, in 2019. The patients filed complaints stating that Xarelto's use led to internal bleeding, stroke, and even death. Our catastrophic injury attorneys have experience handling Johnson & Johnson lawsuits across the nation. Please click here to discuss your claim with our medication liability attorneys.
According to the lawsuits filed both companies downplayed the risks associated with Xarelto. They positioned the drug as a substitute to another anticoagulant, warfarin, to avoid fatal blood clots. Healthcare providers and patients were not informed adequately regarding the risks related to Xarelto and the resulting life-threatening complications.
J&J holds the right to commercialize the drug in the US while Bayer markets it in the rest of the world. Xarelto was developed by Bayer however. The two companies shared the settlement amount equally but did not admit any liability.
Johnson & Johnson has also recently settled ovarian cancer lawsuits for $2 billion dollars. Their baby powder contains talc which contains asbestos. Those claims are ongoing as the suit was filed in 2016.
Contact Our Pharmaceutical Injury Attorneys
By all means please click here to contact our dangerous medication lawyers handling Johnson & Johnson lawsuits for talcum powder cases and Xarelto bleeding claims.
Serving all states such as Pennsylvania, Delaware, California, Nevada, Maryland, Washington DC, Virginia, West Virginia, Ohio, Illinois, Florida, Texas, New Jersey & New York.