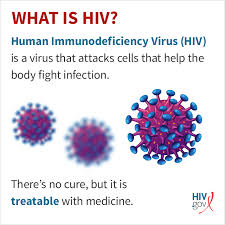 The Human Immunodeficiency Virus (HIV) has always been frequently misdiagnosed. One of the most common causes of misdiagnosis was sexual orientation. While a heterosexual person can contract HIV from exposure to blood, semen, bodily fluids and sexual contact it was more prominent in the gay community several decades ago. HIV symptoms have many parallels to the flu or mononucleosis. Due to these similarities HIV can be misdiagnosed as skin rash, diarrhea, the common cold, meningitis, hepatitis, strep infections and many other types of infections. Call our medical malpractice attorneys of you are HIV positive but it was misdiagnosed as something else. They handle HIV misdiagnosis lawsuits nationwide.
Our medical misdiagnosis attorneys charge no fees if they do not recover for you. Also, they provide free consultations so there is no reason not to call. Let our HIV misdiagnosis lawsuits attorneys review your case and get you the benefits and financial compensation you are entitled to.
Complications Of A HIV Misdiagnosis
A HIV misdiagnosis, whether you are told you have it but do not, or you are HIV positive but were told by your doctor you are not, can result in very serious emotional, mental and physical health issues. The anxiety, fear and psychological harm associated with being told you are HIV positive can result in unnecessary suffering. It can also end with you taking HIV medications such as antivirals, retrovirals and others that can harm the liver and other bodily organs and systems.
In cases of a delayed or an inaccurate HIV diagnosis by the time the proper diagnosis is made certain treatment options may not be available as that window has closed. Please contact our injury attorneys handling HIV diagnostic errors to discuss the benefits you may obtain for your lost wages, medical bills, pain and suffering.
No matter what state you were injured in our team of Pittsburgh Pennsylvania personal injury lawyers can help as they serve all 50 states, Puerto Rico and Washington D.C. including: Alabama, Alaska, Arkansas, California, Colorado, Connecticut, Delaware, Florida, Georgia, Hawaii, Idaho, Illinois, Indiana, Iowa, Kansas, Kentucky, Louisiana, Maine, Maryland, Massachusetts, Michigan, Minnesota, Mississippi, Missouri, Montana, Nebraska, Nevada, New Hampshire, New Jersey, New Mexico, New York, North Carolina, North Dakota, Ohio, Oklahoma, Oregon, Pennsylvania, Rhode Island, South Carolina, South Dakota, Tennessee, Texas, Utah, Vermont, Virginia, Washington, Washington D.C., West Virginia, Wisconsin and Wyoming.