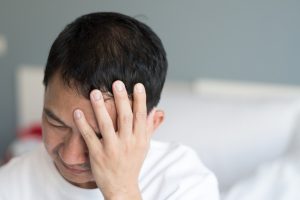 Call our injury lawyers if you suffer from headaches, whether they are migraines or not, for a free case exam. You may qualify for benefits and compensation based on the etiology (cause) of your headaches. Our brain injury attorneys handle headache lawsuits nationwide and charge no fees if they are unable to obtain compensation for you and your family. You can also visit @headacheinjurylawyers to begin your free case evaluation.
Head injuries and brain injuries can affect a person for months or years after their incidence. Aa common type of head injury after a car accident, assault or workplace fall is a headache. If you suffered an accident and are headaches, you may be able to seek damages that could possibly reimburse you for medical care and other expenses. The headache injury attorneys on our team have significant experience guiding United States injury and accident victims through the process of seeking compensation.
Compensation In Long-Term Concussion Cases
Some people who have suffered a concussion may experience long-term complications, including headaches. These headaches, which could be a symptom of a serious condition called post-concussion syndrome, usually begin about seven to 10 days after the injury and can last for three months or for more than a year.
Concussions can be caused by any traumatic incident, including auto collisions or slip and fall accidents. If the harm was caused by the negligence or wrongdoing of another person or company, an injured person may pursue compensation under personal injury law in the state or territory where the accident took place.
For example, someone who has been hurt in a motorcycle accident caused by a careless driver might file a negligence lawsuit against the person who was responsible. The injured motorcyclist would have to prove the four essential elements of a negligence claim, starting with the duty of care that the defendant was required to uphold. Every driver in the United States is charged with a duty of reasonable care. This obligation requires them to avoid exposing others to unnecessary risk of harm. A person might breach this duty, which is the second element, by making an unsafe lane change or an illegal left turn, for example.
The third element is causation. The victim must prove that his or her injuries were proximately caused by the defendant's breach. Proximate causation consists of "but for" causation and foreseeability. This element will be met if the victim would have avoided injury but for the defendant's breach and if the harm could be considered a foreseeable consequence of that careless behavior.
The final element is that the victim must have suffered some quantifiable costs or losses, known as damages. For the purposes of a personal injury lawsuit, physical pain and suffering, financial losses, and emotional hardships may all qualify as compensable damages. A person dealing with a concussion and post-concussion headaches can potentially seek reimbursement for past and future expected medical expenses. If the injuries have kept the victim from working, he or she may also seek lost wages. Other less tangible conditions such as loss of enjoyment of life and emotional distress are also forms of harm that may be eligible for compensation.
Discuss Your Claim With Our Headache Injury Attorneys
If you are experiencing ongoing headaches after a car accident or another traumatic accident or event the lawyers on our team can advise you on whether you may have a right to compensation. To schedule a free consultation, call us or visit our contact page.
Proudly serving the entire United States including Arizona, Arkansas, Alaska, Alabama, California, Colorado, Connecticut, Delaware, Florida, Georgia, Hawaii, Iowa, Illinois, Indiana, Idaho, Kansas, Kentucky, Louisiana, Maine, Massachusetts, Montana, Nebraska, New Jersey, New York, New Mexico, New Hampshire, North Carolina, North Dakota, Ohio, Oregon, Pennsylvania, Puerto Rico, Rhode Island, South Carolina, South Dakota, Texas, Tennessee, Utah, Virginia, Vermont, Washington, Washington DC, West Virginia, Wyoming & Wisconsin.