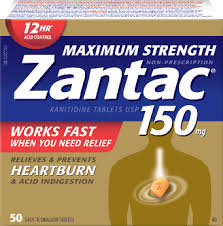 Harmful medications, in both prescription and over the counter (OTC) forms, are released every year as massive drug and pharmaceutical companies choose profit over patient care. These meds are diabetes medications, arthritis medications, opioids and pain medications, anti-seizure medications and sleeping pills among others. Brand names of some of these are Accutane, Belviq, Elmiron, Invokana & Zantac. If you have been injured, or lost a loved one, due to a harmful medication please contact our medical malpractice attorneys helping victims of harmful medications.
Please connect with our dangerous medication injury attorneys. They provide free consults and charge nothing if they do not win for you. Handling product liability claims in Delaware, Pennsylvania, Maryland, New York, New Jersey, Washington D.C., South Carolina, Nevada, Texas and California.
Why Are Harmful Medications Legal?
The FDA and drug companies repeatedly produce medications for all types of ailments that are not properly tested as far as side effects or adverse reactions. Or they will put a medication out to market but not warn doctors, hospitals, patients or the general public of any harmful side effects. This leads to injury, illness and wrongful death. This profits before people mentality costs countless lives, destroyed families and billions of dollars in litigation.
Medication Classes
There are thousands of medications for as many illnesses in the United States. All over the counter meds and prescription drugs are classed based on the type of ailment they treat. While all drugs can give adverse reactions there seems to be a recurring theme in terms of the types of medications named in medication liability lawsuits.
Some of the classes are anti-anxiety meds, anti-convulsants, diabetes medications, chemotherapy drugs, anticoagulants, antidepressants, immunizations, weight loss medications, muscle relaxers. painkillers, opioids, heartburn medications, HIV meds, AIDS meds PREP meds, birth control meds, hormone replacement drugs and acne medications.
What Are Some Harmful Medications
There are hundreds of harmful medications produced by drug companies for use in the United States. They cross all medication categories, illnesses they treat and are both prescription and over the counter. Recent examples are:
Taxotere chemotherapy
Invokana
Opioids such as Fentanyl, Oxycontin, Morphine, Codeine, Vicodin or Percocet
There are more such as Accutane, Uloric, Valsartan, Warfarin & Xarelto but these are some of the more recent medications that are the subject of litigation and FDA recalls as of February 8th, 2021.
In addition to harmful drugs there are also thousands of lawsuits regarding harmful medical products and devices such as Allergan breast implants, Bard IVC filters, various catheters and DaVinci surgical robots.
Type 2 Diabetes Drug Lawsuits
Attention Individuals with Type 2 Diabetes – A 2018 study confirmed a connection between pancreas health and medications Victoza and Saxenda. Data from more than 30,000 patients using the drugs was reviewed and researchers concluded that those using the drugs showed at least double the risk for developing pancreatic cancer when compared to people using other types of diabetes drugs. Individuals who used these drugs and developed pancreatic cancer may be eligible for benefits, healthcare and financial compensation. No fees unless we recover for you.
Contact Our Product Liability Attorneys Handling Lawsuits About Harmful Medications
If you, or a loved one, has suffered injury due to harmful medications, dangerous drugs or medications that have been recalled please contact our medication injury lawyers now for a free case review. They charge no fees if they do not win for you.
Serving the entire country including California, Colorado, Connecticut, Delaware, Florida, Illinois, Maryland, New Jersey, New York, Pennsylvania, Puerto Rico, Ohio, South Carolina, Texas, Virginia, Washington DC & West Virginia.