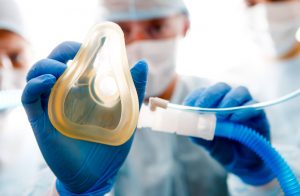 In humans almost all bodily functions are controlled and regulated by the endocrine system. This system consists of 10 gland and other structures that control metabolism and hormonal balances in the body. Common surgeries performed are thyroidectomies, thyroid lobectomies and tumor removals on glands such as the adrenal glands. If you, or a loved one, has been the victim of a botched endocrine system surgery please connect with our surgical error attorneys right away.
Our lawyers handle endocrine system surgery lawsuits, medication and anesthesia error claims and other medical negligence cases. They charge no fees if they do not recover for you and your family.
Types Of Endocrine Surgeries
There are numerous types of surgeries performed on the glands of the endocrine system. They all have to do with either cancer or tumor removal, diabetes and thyroid conditions. The exact surgeries are
Thyroidectomy
Thyroid lobectomy
Parathyroidectomy
Adrenalectomy
Total pancreaectomy
Cancer and tumor removal
No matter what state your injury occurred in you may be entitled to benefits and financial compensation so reach out to our medical negligence attorneys now.
Risks Of Endocrine System Surgery
All surgical procedures have the potential for injury, illness and death. They can happen due to anesthesia errors as well as utter negligence by the surgeon and his team. If the proper standard of care is adhered to injuries during surgery should not happen but they sometimes do. These injuries and risks can be:
Bleeding
Infections
Changes and fluctuations in blood pressure
Damage to voice and vocal cords
Difficulty breathing
Nerve damage
Conditions related to anesthesia errors
Negligent post-op care
Medication errors post-operation
Endocrine system surgeries are some of the most common surgeries that result in injury due to malpractice or medical negligence. You could very well be eligible to be awarded benefits, lost wage compensation, medical care, physical pain and emotional suffering compensation. Let our catastrophic injury lawyers help you through this trying time.
Call Our Surgical Malpractice Lawyers Now
If you would like a complimentary case analysis please click here and one of our medical malpractice attorneys will contact you immediately. No fees of any kind are charged if they do not recover for you and your family.
Serving all states such as Washington DC, Maryland, Delaware, Virginia, Florida, Illinois, Pennsylvania, New Jersey, New York, Texas, California, Nevada, Ohio, Michigan, North Carolina, South Carolina, Hawaii, Puerto Rico, Alaska and Georgia.