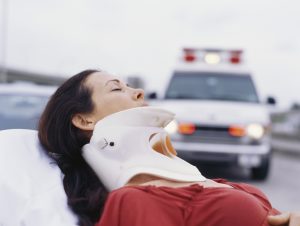 If you have been injured in an accident in Wilmington, Delaware please click here to contact our serious injury lawyers serving the entire state. With their many years experience handling accident, injury, medical negligence and workers' comp claims they will get you every possible benefit and form of compensation you deserve by law.
Please click here to arrange a free consultation with our Wilmington, DE auto accident lawyers. No fees of any sort are charged unless they recover benefits and compensation.
Auto Accidents
The injury lawyers at our firm serve victims of all types of auto accidents. These include rear end collisions, side impact accidents, speeding accidents, motorcycle injury cases and claims regarding tractor trailer and trucking accidents.
Dental Malpractice
When one thinks of the term medical malpractice you typically envision a surgical error or an inaccurate cancer diagnosis. While these are very common medical malpractice cases dental malpractice also exists. Many dental procedures can lead to a dental negligence claim such as tooth extractions, braces, untreated gum disease and dental implants. Also, risks associated with certain dental procedures cal be grounds for a malpractice suit against your dentist, endodontist or periodontist. Infections and anesthesia errors are examples.
Dog Bites
Animal attacks of all sorts are considered premises liability claims. This is because they happen in someone's home or on their premises. This applies to attacks at dog parks, a beach, in a neighborhood, etc.
Medical Malpractice
In Delaware hospitals such as Christiana Hospital, BayHealth and Beebe Hospital malpractice claims are filed on almost a daily basis. These lawsuits can be for surgical errors, medication errors, 'never events' and infections. Also, misdiagnosis any condition such as lung cancer, lupus, diabetes or Lyme disease can result in a medical negligence claim.
Workers' Compensation
Delaware is home to many large companies that account for a considerable amount of workers' comp cases. These are WalMart, Colonial School District, Christiana Care, Wilmington government, New Castle County government, state employees, Purdue Farms, University of Delaware, Delaware State University and others. If you have suffered an on the job injury anywhere in Delaware please contact our attorneys to discuss your case.
How Our Wilmington Injury Attorneys Can Help You
There are many ways our Wilmington accident lawyers can help you no matter how you were injured. They give free case evals and do not charge a cent if they are unable to obtain benefits and compensation for your injuries, lost wages, property damage, physical pain and emotional suffering. Please click here to contact them.
Serving the entire state of Delaware including Wilmington, Newark, Middletown, Christiana, Dover, New Castle, Smyrna, Georgetown, Lewes, Milford, Milton, Dagsboro, Rehoboth Beach, Seaford, Frankford, Laurel and Millsboro, DE.