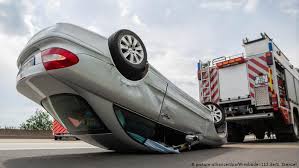 Have you been injured in an auto accident anywhere in Delaware? Was the accident caused due to the negligence of another driver? If so, you should seek the advice of our experienced Delaware auto accident lawyers as soon as possible. Even if you were partially to blame for the cause of the accident, you may still be able to obtain benefits, medical care and financial compensation for your injuries, lost wages, physical pain and emotional suffering. Please do not wait to contact our Wilmington Delaware auto accident lawyers for a free consultation. They offer free consultations to Delaware car accident victims. In addition they charge no fees if they do not recover for you. You can also listen to our injury podcast here.
Proudly serving all of Delaware including New Castle County, Kent County and Sussex County, Delaware.
Even if the other driver was clearly at fault for the accident, his or her insurance company will try to avoid responsibility for your injuries and attempt to settle your case for as little as possible. Having a skilled Delaware car accident attorney by your side from the start can help to ensure that your interests are protected throughout the process.
Servicios de Traducción en Español Disponibles
Experience Handling All Car Accident Cases
The Delaware auto accident lawyers and DE auto accident injury attorneys on our legal team represent clients throughout Delaware in a wide variety of auto accidents that happen on Delaware roadways, including Route 1, Route 2, Route 4, Route 7, Route 299, Route 896, Kirkwood Highway, DuPont Highway, Highway 113, Highway 202, Delaware Turnpike, I-95 and I-495.
Our Newark, DE auto accident injury lawyers understand the types of injuries that can happen in these serious auto accidents, and we know what type of compensation is needed to accommodate your recovery. We have successfully represented clients who have suffered back and neck injuries, permanent scarring, brain injuries and many others in these accidents.
Our team of Wilmington Delaware car accident lawyers are prepared to handle any type of Delaware car accident case, including:
Auto accidents including car, truck and motorcycle accidents
Pedestrian accidents, bicycle accidents and jogger accidents
Drunk driving accidents involving alcohol and drugs
Hit and run accidents
Government vehicle accidents
Emergency service vehicle accidents
Public transportation accidents
Dangerous roadway accidents
Fatal car accidents
Delaware Personal Injury Protection (PIP) Laws & Comparative Negligence Laws
Laws regarding who is ultimately responsible for personal injury and property damages are dictated by the state in which the accident occurred. The State of Delaware has a law pertaining to No-Fault Motor Vehicle Insurance. This law provides that your insurance carrier will pay your medical bills as well as lost wages due to the accident. This law also mandates that your insurance applies these same benefits to all occupants in your vehicle at time of accident.
Benefit Length
In Delaware your automobile insurance policy will cover your expenses for up to 24 months. Your insurance company may also elect to send you to a doctor of its choice. If that healthcare provider determines that your medical treatment is no longer reasonable or necessary, or that you can return to work, your benefits could be terminated.
Even though Delaware has a No-Fault law you are still entitled to file a claim or lawsuit for pain & suffering and/or bodily injury against the person who is at fault regarding the accident. This applies even if you reside in a state with limited tort or verbal threshold laws. An experienced Newark, Delaware auto accident lawyer can help determine any and all compensation you are entitled to under Delaware insurance laws.
Healthcare Immediately After The Accident
From the accident scene you should go to the closest hospital or medical facility. These can be Christiana Hospital, Wilmington Hospital, Bayhealth Hospital, Beebe Hospital, Nanticoke Hospital aka TidalHeath Seaford. Even if you feel alright and your vehicle can be driven you should seek emergency treatment at any of the emergency rooms in Delaware. If the accident was so bad you have to be taken by ambulance you will undoubtedly end up at the facilities mentioned above.
Contact Our Delaware Auto Accident Lawyers
If you, or perhaps a loved one, have been injured in a motor vehicle accident in the State of Delaware, you should consult with a personal injury lawyer immediately. Please contact our team of Dover, Delaware Car Accident Lawyers if you have been injured in an auto accident in New Castle County, Kent County or Sussex County, Delaware. Our legal team will help you and discuss your claim with you. With many years experience helping those injured in car accidents in Delaware, our Georgetown, DE car accident attorneys have the experience, skills, and knowledge to obtain the compensation to which you are entitled for your injuries, including lost wages, medical expenses and pain and suffering.
Qualities To Look For In A Car Accident Lawyer
At some point in your life you may find yourself injured due to the fault of another person, party or entity. Under Delaware Personal Injury Laws injury victims may be entitled to various means of compensation and benefits depending on the extent and severity of your injuries. Left to your own devices, it can be extremely difficult for you to prove that your injuries are the direct result of someone else's carelessness or negligence. This is where the skill of our experienced Middletown, Delaware car accident lawyers can be of great benefit to you. A qualified Delaware Auto Accident Injury Attorney will possess several key qualities that will benefit you, your family and your case. They should not only inform you of your rights but also do everything in their power to protect your rights.
When interviewing personal injury lawyers regarding handling your case there are a few qualities they should possess if they are to properly and effectively represent you. Many times it is easy to be impressed by their website, their print ads or their television and radio commercials. The attorney who spends the most money on advertising is not always the best attorney to handle your Delaware injury claim. Qualities you should look for when interviewing a personal injury lawyer are:
1. Experience Handling Your Type Of Claim If you were injured in a Delaware Slip And Fall Accident hiring an attorney who specializes in Medical Malpractice claims may not be the best option for you. The term personal injury is an umbrella term that encompasses many different types of injury and accident cases that occur in many different environments. For each type of personal injury claim there are individual Delaware laws which govern the time limits for filing a claim, type of compensation you may be entitled to and benefits you may be awarded. If the attorney you are speaking with has not handled your type of case before it may not be a great idea to let them handle your case as a means of gaining experience.
2. Litigation Experience In today's legal environment a large majority of personal injury claims are settled out of court and end with a settlement. That is fine and odds are your case could end in a settlement. What you should be aware of is the fact that it could ultimately go to the litigation phase i.e. trial. If the attorney you are speaking with has never had a Delaware Slip And Fall case go to trial it may make sense to find an attorney who has had experience taking Slip And Fall cases to court. There is a huge difference in an attorney being able to negotiate a settlement on your behalf and properly representing your case in court.
3. Their History Of Obtaining Maximum Compensation And Clients For Their Clients When speaking with a prospective personal injury lawyer you should inquire about their history of getting favorable settlements and verdicts for their clients regarding the type of case that applies to you. Also, If you were injured in Delaware you should make sure you are shown settlements and verdicts for Delaware cases similar to yours. If you are speaking with an attorney who practices in multiple states the settlements and verdicts you are shown may not be apples to apples to yours. Also, please bear in mind that no personal injury case is the same as each person suffers different injuries, has different recovery times and may have had a pre-existing injury.
4. Their Professional Affiliations, Community Involvement And Legal Discipline Record The various types of professional organizations, bar associations and other groups they belong to may offer insight regarding their level or commitment to their clients and their profession. If they are involved in their community and routinely give back that can speak volumes about the type of person they are in addition to the type of attorney they are. Also, researching their disciplinary history can alert you to any professional struggles they have had over the course of their career. Much of this information can be found either on their website or by Googling their name.
5. Their History Of Handling Personal Injury Claims Sometimes attorneys can switch practice areas at any given time. Just because an attorney has been practicing law for over 30 years does not mean that they have been practicing personal injury law for that entire time. If they were estate planning lawyers until 6 months ago they most likely lack the experience to appropriately handle your claim.
Call Our Delaware Auto Accident Lawyers Today
Do not wait to contact one of our Middletown, Delaware car accident lawyers today to discuss your Delaware motor vehicle accident. We offer a free initial consultation whenever and wherever it is convenient for you. Our Georgetown, Delaware injury attorneys are available evenings and weekends, and regularly visit clients at home or in the hospital. You can reach us via email here.
Our team of Delaware auto accident lawyers, personal injury and workers' compensation lawyers serve all of Delaware including Wilmington, Greenville, Fairfax, Talleyville, Newark, New Castle, Bear, Glasgow, Pike Creek, Hockessin, Middletown, Odessa, Townsend, Dover, Milford, Harrington, Laurel, Seaford, Dagsboro, Georgetown, Milton, Millsboro, Lewes, Rehoboth Beach, Dewey Beach, Bethany Beach, Fenwick Island and Ocean View, Delaware.