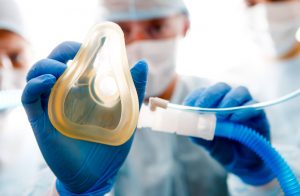 Have you been diagnosed with colorectal cancer? As if that is not bad enough colorectal cancer is often misdiagnosed as other diseases or conditions. Colorectal cancer can easily be mistaken for irritable bowel syndrome (IBS), ulcerative colitis and a urinary tract infection. If your colorectal cancer, or any type of cancer, has been misdiagnosed, or the diagnosis was delayed, contact our medical negligence attorneys for a free case review. Let them put their experience handling colorectal cancer misdiagnosis lawsuits to work for you.
Feel free to contact our medical misdiagnosis lawyers serving the entire country and Puerto Rico. They offer free case exams and charge nothing unless they recover benefits and compensation for you and your family.
Medications & Products Causing Colorectal Cancer
According to studies conducted by cancercenter.com the exact cause of colorectal is not known. What is known are a host of lifestyle choices, dangerous medications, harmful chemicals for home and workplace use contain suspected or known carcinogens that are linked to many types of cancer, including colo-rectal. These can be Zantac heartburn medication, Roundup Weedkiller, asbestos, alcohol use, Valsartan, Xarelto, Elmiron, Allergan breast implants, Losartan, Irbesartan, Truvada, Belviq and others.
Causes Of Incorrect Colorectal Cancer Diagnosis
Colorectal cancer is often confused with other types of cancers and other medical conditions impacting the colon and rectum. Some of the most common examples are:
Irritable Bowel Syndrome (IBS) Misdiagnosis
Irritable bowel syndrome, aka IBS, presents with symptoms that parallel colon cancer symptoms. Patients with IBS may exhibit abdominal pain, fatigue, loss of appetite, and a swollen stomach. Patients who receive an IBS diagnosis and still experience persistent symptoms despite an IBS treatment regimen should speak with a physician who specializes in colon cancer.
Diverticulitis Misdiagnosis
Diverticulitis is a the stomach and gastrointesetinal tract growth called diverticula. The suffix 'itis' means inflammation. In diverticulitis cases, diverticula become infected or inflamed. This can lead to symptoms that are similar to colon cancer symptoms, such as severe abdominal pain, changes in bowel habits, and rectal bleeding. If a patient has been diagnosed with diverticulitis but does not respond to treatment, he or she should consult a colon specialist.
Ulcerative Colitis Misdiagnosis
Ulcerative colitis is another type of inflammatory bowel disease (IBD) that may be misdiagnosed as colon cancer or vice-versa. An ulcerative colitis misdiagnosis may be especially dangerous, as the condition has no known cure. Therefore, symptoms are typically chronic within the patient, creating difficulty in confirming whether or not the patient is receiving the proper treatment for the current medical condition. Ulcerative colitis symptoms depend on the location and severity of the condition. Ulcerative colitis symptoms may include rectal pain, rectal bleeding, abdominal cramps, and unexplained weight loss.
Hemorrhoids Misdiagnosis
Hemorrhoids are veins in the rectum and anus that become infected and swollen. They are also referred to a piles. Hemorrhoids may occur externally at the anal opening, or internally at the rectum. Internal hemorrhoids are most commonly associated with a potential colon cancer misdiagnosis. When left untreated, hemorrhoids can cause pain and discomfort, rectal bleeding, and itchiness.
As with any type of cancer misdiagnosis time is not on your side. Seeking legal recourse BEFORE seeking medical care may not seem like a wise move but it is. Unfortunately cancer of all types can result in death depending on what stage it is diagnosed in. It makes sense to contact our cancer misdiagnosis attorneys right away for a free consultation.
How Our Colorectal Cancer Misdiagnosis Attorneys Can Help
A medical misdiagnosis of any sort can lead to further injury, impairment, unnecessary surgeries and wrongful death. Let our medical negligence lawyers handling colorectal cancer misdiagnosis lawsuits and inaccurate diagnosis claims help you get the benefits and compensation you need. Please click here for a free case review. No fee if we don't win on your behalf.
No matter what state you were injured in our team of cancer injury lawyers can help as they serve all 50 states, Puerto Rico and Washington D.C. including: Alabama, Alaska, Arkansas, California, Colorado, Connecticut, Delaware, Florida, Georgia, Hawaii, Idaho, Illinois, Indiana, Iowa, Kansas, Kentucky, Louisiana, Maine, Maryland, Massachusetts, Michigan, Minnesota, Mississippi, Missouri, Montana, Nebraska, Nevada, New Hampshire, New Jersey, New Mexico, New York, North Carolina, North Dakota, Ohio, Oklahoma, Oregon, Pennsylvania, Puerto Rico, Rhode Island, South Carolina, South Dakota, Tennessee, Texas, Utah, Vermont, Virginia, Washington, Washington D.C., West Virginia, Wyoming and Wisconsin.