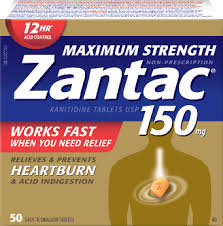 One of the leading causes of death in the United States is cancer and the AMA acknowledges well over 100 types. After years of research and billions of dollars having been devoted to research but there is still no cure. In many cases cancer is a genetic condition as there are cancer genes. In other cases cancer can be caused by occupational hazards, toxic environments, teratogens, carcinogens, hazardous chemicals (Roundup herbicide), medications (Zantac) and lifestyle choices. In many instances of cancer there may be grounds for a personal injury lawsuit based on the cancer you have, what caused it, the diagnosis process, etc. To determine if you may be entitled to benefits and financial compensation for your cancer diagnosis please contact our cancer injury lawyers handling cancer lawsuits of all types. You can also visit @cancerlawsuits to begin your free case eval.
There are no fees charged by our Delaware cancer injury lawyers if they do not recover for you. Please email them here for a free case review. Serving the entire country including California, Texas, Pennsylvania, Florida, New York, Illinois, Delaware, Maryland, Nevada, New Jersey, Virginia, Puerto Rico and Washington D.C.
Cancer & Personal Injury Claims
When diagnosed with cancer there are several different ways you may qualify for benefits, lost wages compensation, medical care, pain and suffering compensation. These are:
If your cancer was inaccurately or misdiagnosed
If your cancer diagnosis was delayed
If your cancer was due to dangerous, toxic or hazardous chemicals such as asbestos, firefighter foam, Roundup weedkiller, Allergan breast implants or the heartburn medication Zantac
If your cancer diagnosis was due to dangerous medications such as Invokana, Truvada, Elmiron, J & J baby powder or the heartburn drug Zantac
If you were the victim of a surgical error during cancer surgery
Please do not leave anything to chance. Let our Pittsburgh, Pennsylvania catastrophic injury attorneys handling cancer lawsuits help you. Don't wait to connect with our legal team immediately for a free case review.
Common Types Of Cancer
As cancer is largely due to environmental and genetic factors different cancers are more common than others in different countries. According to the American Cancer Society the most common cancers in the United States are:
Skin cancer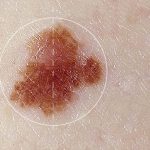 This type of cancer is divided into 2 groups: the non-melanoma and melanoma categories. Non-melanoma (basal cell and squamous cell skin cancer) is the more common form with over 2,000,000 cases expected to be diagnosed in the country in 2012. Most of these forms of cancer are curable. Melanoma, on the other hand, is the more serious type of skin cancer. It affects approximately five percent of people diagnosed with skin cancer, but is attributed to over 75 percent of all skin cancer deaths. In 2012, 76,250 new cases of melanoma were expected to be diagnosed.
Lung cancer
During 2012, 226,160 new cases of lung cancer were expected to be diagnosed in the U.S. Lung cancer accounts for about 28 percent of all cancer deaths. An estimated 160,340 deaths were expected to occur from lung cancer in 2012. The 5-year survival rate for all stages of lung cancer combined is just 16 percent. However, for cases detected when the disease is still localized, that number is 53 percent. Cigarette smoking is the most important risk factor for lung cancer.
Prostate cancer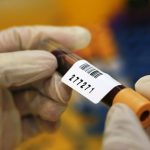 It's estimated that 1 in 6 men in the U.S. will be diagnosed with prostate cancer in their lifetime. It's the most commonly diagnosed cancer among men (excluding skin cancer) and the second most common cause of death. Approximately 241,740 new cases were diagnosed in 2012 with an estimated 28,170 men expected to die from the disease in the year. PSA screenings and digital rectal exams (DRE) can help for early detection.
Breast cancer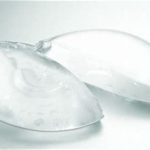 According to the American Cancer Society, 226,870 new cases of invasive breast cancer were expected to occur during 2012 in the U.S. Excluding skin cancer, breast cancer is the most frequently diagnosed cancer among women. Breast cancer ranks second as a cause of cancer death in women (after lung cancer). If you are facing a breast cancer diagnosis, no matter the source or your family history, please contact our breast cancer injury attorneys for a free case review.
Colorectal cancer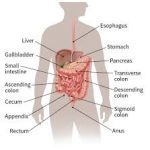 An estimated 103,170 new cases of colon and 40,290 cases of rectal cancer were expected to occur in 2012. Colorectal cancer doesn't discriminate — it's the third most common cancer in both men and women. Colorectal cancer was expected to account for nine percent of all cancer deaths in 2012.
Kidney (renal) cancer
The American Cancer Society estimated 64,770 new cases of kidney (renal) cancer in 2012 with 13,570 deaths from this disease. Tobacco is a strong risk factor for kidney cancer, as well as obesity and hypertension.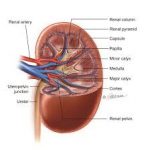 Bladder cancer
Blood in the urine stream is a common symptom of urinary bladder cancer. Approximately 73,510 new cases of this cancer were expect in 2012. With all stages of bladder cancer combined, the five-year relative survival rate is 80 percent. Surgery (alone or in conjunction with other treatments) is used in 90 percent of cases.
Non-Hodgkin's lymphoma (NHL)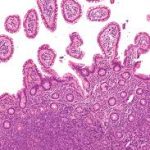 As you may know, one of the common symptoms of non-Hodgkin's lymphoma (NHL) is swollen lymph nodes. About 30 different kinds of NHL exist. It was estimated that 70,130 new cases of this type of cancer would be diagnosed in 2012.
Non-Hodgkin's Lymphoma has seen a surge in diagnosis in recent years. This is largely due to the use of Roundup weedkiller by homeowners, gardeners, florists, farmers, agricultural workers, agronomists, groundskeepers and golf course maintenance workers.
Thyroid cancer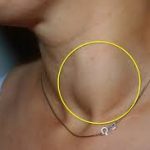 Three out of four cases of thyroid cancer occur in women. Perhaps surprisingly, it is the fastest-increasing cancer in both men and women. A lump in the neck is the most common symptom of thyroid cancer. An estimated 56,460 new cases of thyroid cancer were expected in 2012 in the U.S., as well as 1,780 deaths from the disease.
Endometrial cancer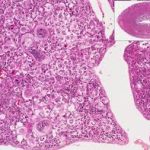 Cancer of the uterine corpus usually occurs in the endometrium (uterus lining). Abnormal bleeding is often an early sign of this type of cancer. In 2012, the American Cancer Society estimated 47,130 new cases of uterine corpus cancer. Treatment can include surgery, radiation, chemotherapy and/or hormonal methods, depending on the stage of the cancer.
Other Common Types Of Cancers
Cancer of the pancreas aka exocrine cancer or pancreatic cancer often develops with no early symptoms. The survival rates for all stages combined are 25 percent for one year and 6 percent for five years. Approximately 43,920 new cases were expected in 2012 along with an estimated 37,390 deaths. Leukemia, a general term for different types of blood cancers, is also a fairly common cancer in the U.S. with an estimated 47,150 new cases in 2012.
Let Our Injury Attorneys Handling Cancer Lawsuits Help You
For a complimentary and no obligation case analysis please click here. Our Los Angeles, California injury attorneys handle cancer lawsuits due to carcinogenic medications, exposure to carcinogens, lab and blood test mistakes and diagnostic errors. No fees are charge unless they win for you.
No matter what state you were arrested in our team of cancer injury lawyers can help as they serve all 50 states, Puerto Rico and Washington D.C. including: Alabama, Alaska, Arizona, Arkansas, California, Colorado, Connecticut, Delaware, Florida, Georgia, Hawaii, Idaho, Illinois, Indiana, Iowa, Kansas, Kentucky, Louisiana, Maine, Maryland, Massachusetts, Michigan, Minnesota, Mississippi, Missouri, Montana, Nebraska, Nevada, New Hampshire, New Jersey, New Mexico, New York, North Carolina, North Dakota, Ohio, Oklahoma, Oregon, Pennsylvania, Puerto Rico, Rhode Island, South Carolina, South Dakota, Tennessee, Texas, Utah, Vermont, Virginia, Washington, Washington D.C., West Virginia, Wyoming and Wisconsin.