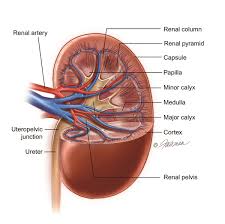 As far as Camp Lejeune injury lawsuits go kidney cancer and renal disease show the strongest connection the strongest link to the contaminated water at Camp Lejeune then any other disease or injury.  Camp Lejeune kidney cancer lawsuits will be very strong claims in a courtroom. Many Camp Lejeune kidney cancer lawsuits will ever make it to trial however. Ultimately our Camp Lejeune injury attorneys feel that the government will offer reasonable settlement amounts to settle these claims out of court. Some may settle during the six-month administrative window required before filing a Camp Lejeune cancer lawsuit. Our team of veterans advocate attorneys have many years experience handling all types of injury claims including Camp Lejeune kidney cancer lawsuits. You can also visit @camplejeuneinjurylawsuits for a free case evaluation.
How Will Camp Lejeune Toxic Water Cases Resolve?
Our veterans injury attorneys feel that settlement amounts will be offered in Camp Lejeune kidney failure claims because the link between TCE, a common toxin in the water at Lejeune, and kidney cancer cannot be disputer. TCE has been firmly established in the medical and epidemiological literature as an agent capable of causing kidney cancer
This post will look at the evidence linking kidney cancer to the Camp Lejeune water supply and the potential settlement amounts for a Camp Lejeune kidney cancer lawsuit.
Our lawyers are representing victims seeking to file a kidney cancer disease lawsuit in all 50 states.  If you have a potential kidney injury claim after spending 30 days at Camp Lejeune from 1953 to 1987, do not wait to connect with our military member injury attorneys.
The Water Contamination Debacle At Camp Lejeune
For almost 35 years employees, DOD contractors, Sailors, Marines, and their families at the Camp Lejeune military base were consuming drinking water with extremely high levels toxic chemicals. News of the contamination and apparent cover-up by the USMC caused a loud public outcry that has fueled an intense government response involving 20 years of research and public health studies.
The public health inquisition into the potential health effects of the Camp Lejeune contamination disaster has repeatedly and categorically concluded that kidney cancer is the disease with the strongest causation link to the Lejeune water.
Thanks to a new law passed by Congress, residents who developed kidney cancer from the water at Camp Lejeune can file lawsuits and get settlement compensation from the government. This post will look at the connection between kidney cancer and the water at Camp Lejeune and the settlement amount of these claims of these cases.
Facts About Camp Lejeune Water Contamination 
Camp Lejeune is the East Coast hub for the United States Marine Corps (USMC) and provides a fair amount of commerce and jobs in the Jacksonville, North Carolina area. Since the 1940s, Lejeune has served as a home, station, or workplace for millions of former Marines, Sailors (mainly Navy Corpsmen) as well as Department of Defense contractors and civilians. In the later 1980s, it was discovered that the USMC had been supplying these base residents and employees with poisoned water for 34 years. From 1953 to 1987 the water supply at Camp Lejeune had dangerously high levels of toxic chemical solvents.
Many different toxic chemicals infested the Camp Lejeune water and the 2 most common were perchloroethylene (PCE) and trichloroethylene (TCE). Throughout the 34 year span that is included in this lawsuit PCE and TCE levels over 2,000 times above the maximum safe level set by the Environmental Protection Agency (EPA). Based on base records, researchers have estimated that over 1 million people were exposed to the poisoned water at Camp Lejeune over this period.
Veterans, their dependents and veterans advocate groups were outraged when the contamination of the water at Camp Lejeune was reported. This led to a damage control response by public health agencies at the direction of the federal government. Thankfully these various agencies have pursued a comprehensive scientific inquiry into the long-term health consequences of water contamination which began around 2000.
What Is Kidney Cancer
The kidneys, of which there are 2 in the human body, serve a critical function within the body. Our blood collects waste products from metabolic functions.  The kidney act as a clearing mechanism by filtering and purifying our blood.
Cancer, which is defined as the uncontrolled growth of normal cells that become cancerous. These cells no longer have the normal checks and balances that the normal cells and skin cells do, and they grow and form a tumor. That's a very simple explanation of a very complicated disease.
Studies show that kidney cancer, also referred to as renal cancer, is the 7th leading cause of cancer among men in the United States. Statistically kidney cancer is almost twice as common in males vs. females.
Although kidney cancer is increasing in the United States death from kidney cancer has declined in recent years. This is due to it being diagnosed correctly at earlier stages.
VA Committee Affirms Kidney Cancer Link to Camp Lejeune
In 2015, the Department of Veteran's Affairs (VA) formed a special committee of a medical expert from across the country (the "VA Committee) to assist the administration of new health benefits for Camp Lejeune veterans. The VA Committee undertook a comprehensive review and assessment of the previous public health studies and other outside research to advise the VA on which health conditions could be linked to the Lejeune water based on valid evidence.
The findings of the VA Committee and the evidentiary support for them were detailed in the report titled: VA Clinical Guidance on the Health Conditions Identified by the Camp Lejeune Legislation. The VA Committee reached the same very clear conclusion as all of the previous inquiries: kidney cancer has a definitive connection to the water at Camp Lejeune. The VA Committee found that kidney cancer was supported by the strongest evidence of causation. Here is the money quote:
"The toxicologic evidence was strongest for the associations between trichloroethylene (TCE) and kidney cancer and between PCE and kidney cancer."
Science Is Even More Clear in 2022
Perhaps the strongest recent statement of that TCE causes kidney cancer is found in the September, 2011 Toxicological Review of TCE by the EPA.
After reviewing the available epidemiologic data, the report concluded that was that TCE is "carcinogenic in humans by all routes of exposure." The EPA reached its conclusions on "convincing evidence of a causal association between TCE exposure in humans and kidney cancer," and "strong epidemiological evidence" connecting TCE and kidney cancer.
The EPA relied upon several occupational studies that found meaningful elevations in incidence of kidney cancer from workers exposed to TCE. A mortality study of IBM Endicott workers that utilized mortality experience of workers who died between 1969-2001. An epidemiologic feasibility assessment indicated the worker's likely exposure to TCE. The results showed significantly increased mortality mortality due to kidney cancer.
Camp Lejeune Kidney Cancer Lawsuits Under New Federal Law
For years now, Camp Lejeune water pollution victims have been unable to bring civil lawsuits and get compensation from the government. A strict statute of repose in North Carolina was effectively used to dismiss all of these lawsuits. Congress is now on the brink of enacting a new federal law that will create a right for Camp Lejeune victims to bring claims and get settlements.
The Camp Lejeune Justice Act (CLJA), (which is merged into a larger bill called the Honoring Our Pact Act), passed the House by a wide margin back in March. Last month the Senate passed it but made some amendments that required approval by the House. There is no doubt that the bill is eventually going to pass.
Once the CLJA is formally enacted, victims of Camp Lejeune's polluted water will have the right to file tort claims for injuries related to the water contamination. The CLJA specifically circumvents the North Carolina statute of repose which had blocked these claims before. Claimants will still need to prove their claims and allegations, but the CLJA adopts a much lower standard of proof than a normal civil case. The CLJA burden will permit plaintiffs to prove causation based on a single, valid study linking their injuries to the Lejeune water contaminants.
Under this lowered standard of proof for causation outlined in the CLJA, claimants with kidney cancer will have presumptive evidence of causation. All of the public health investigations and research reports have universally found that kidney cancer and chronic kidney disease can be associated with the water at Camp Lejeune. Plaintiffs with kidney cancer claims will probably just need to prove that they lived or worked at Lejeune during the relevant period to establish their claims.
How Much Money in Settlement Compensation Will the Government Pay for a Camp Lejeune Kidney Cancer Lawsuit?
Based on values in kidney cancer cases, Camp Lejeune claims involving kidney cancer could have a settlement value between $150,000 and $325,000. We are basing this on settlement payouts primarily in medical malpractice cases involving misdiagnosis of kidney cancer. This leaves a lot of room for speculation so take these settlement amount projections with many grains of salt. Claims involving chronic kidney disease claims will have a much lower value, possibly around $80,000 to $125,000.
But these settlement projections are premature. It is too early to say with any certainty what the average settlement payout value will be for successful Camp Lejeune water contamination claimants in kidney cancer cases. We think using prior verdicts and reported settlements in other tort cases involving kidney cancer or kidney disease coupled with our understanding of how the Camp Lejeune lawsuits work give our lawyers the ability to make reasonable settlement compensation projections estimate. But they are just that – an estimate.
Example Camp Lejeune Kidney Cancer Lawsuit
An example of a recently filed Camp Lejeune kidney cancer lawsuit is Fancher, et al. v. United States (2:22-cv-26). The case was filed by a group of nine plaintiffs. All nine of the plaintiffs either lived or worked at Camp Lejeune during the water contamination period (1953 to 1987) and were later diagnosed with kidney cancer.
The Fancher Complaint adopts the minimal style of pleading, so it only states the bare facts necessary to assert the cause of action and nothing more. This means that the Complaint does not offer much in the way of detailed factual narratives about the individual plaintiffs and their connection to Camp Lejeune. There is no information about how long or where they lived at Lejeune, or whether they were service members, family, or employees.
Rather, the Complaint simply asserts that each of the nine plaintiffs lived or worked at Camp Lejeune for a minimum of 1 month between August 1953 and December 1987. The Camp Lejeune lawsuit further alleges that during this time the plaintiffs were exposed to toxic chemicals in the water including TCE, PCE, vinyl chloride, and benzene. Finally, the suit alleges that after her time at Camp Lejeune, each plaintiff was diagnosed with kidney cancer.
Proving Kidney Cancer As A Result Of Toxic Water
Kidney cancer is just one of many health issues that the VA has classified as presumptively connected to the contaminated water at Camp Lejeune. This means that the scientific evidence linking the Camp Lejeune water to kidney cancer is strong and compelling.
Under the lower equipoise causation standard adopted by the CLJA, it will be very difficult for the government to oppose causation in cases involving "presumptive" Camp Lejeune diseases such as kidney cancer.
Our Camp Lejeune injury lawyers think PCE causes kidney cancer. But, ultimately, reasonable people can argue about whether PCE causes kidney cancer. But there is no reasonable argument to be made that TCE does not cause kidney cancer.  TCE was ubiquitous at Camp Lejeune.
Contact Attorneys Handling Camp Lejeune Kidney Cancer Lawsuits
If you lived or worked at Camp Lejeune between 1953 and 1987 and were subsequently diagnosed with kidney cancer or kidney disease, contact our legal team handling Camp Lejeune kidney cancer lawsuits today to determine if you to file a Camp Lejeune lawsuit for the harm that was done to you or your loved one.  You can also visit @camplejeunetoxicwaterlawsuits for a free confidential consultation.