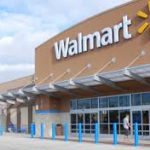 If you, or a loved one, have been injured in a WalMart anywhere in California please contact our team of California WalMart Accident lawyers for a free consultation. They have a vast amount of experience litigating WalMart accident and injury claims throughout all of California and you may be entitled to benefits and financial compensation for your injuries, pain, suffering and other losses. Our premises liability accident lawyers charge no fees for Walmart injury claims unless they obtain compensation on your behalf.
Serving all of California including San Francisco, Oakland, Monterey, Los Angeles, Orange County, San Diego, Riverside and San Bernardino, CA.
Walmart Accidents, Injuries and Lawsuits
One can get injured any number of ways at a Walmart. You can slip and fall, hurt ankles or knee(s) in potholes, you can get injured in the parking lot by a car or shopping cart. Also, while browsing the aisle merchandise can fall and land on you causing severe, and long term, injuries.
Not only patrons get injured at Walmart. Walmart employees can get seriously injured while working at a Walmart. In these cases you may qualify for workers' compensation benefits.
Also, if you have been retaliated against, wrongfully terminated, sexually harassed or discriminated against while working for Walmart our Walmart employment law lawyers can help.
Let our Los Angeles, California Walmart injury lawyers help you. Case reviews are free and there are no charges at all until, and or unless, they get benefits and compensation for you.