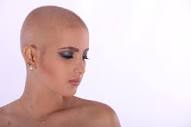 Let our injury lawyers handling breast cancer misdiagnosis lawsuits get you the benefits and compensation you need. They have many years experience fighting for their clients and winning very favorable settlements as well as jury verdicts. Please contact them now for a free case analysis.
All medical malpractice claims, which breast cancer misdiagnosis lawsuits are, handled by our injury attorneys are done via contingency fee basis. That means they charge no fees if they do not win for you.
Overview Of Breast Cancer
Any type of cancer is a rapid and uncontrolled division of cells in a particular area of the body such as the lungs, blood, pancreas and breasts. Breast cancer is most common in parts of the breast knows as lobules and ducts. The lobules produce milk and the ducts carry them to the nipple. These are medically referred to as invasive lobular carcinoma and invasive ductal carcinoma. Paget's Disease, medullary mucinous and inflammatory breast cancer are lesser known forms of breast cancer.
Breast cancer is caused by various factors such as genetics and lifestyle choices. There are certain genes and risk factors for breast cancer but their presence does not automatically mean you will develop breast cancer. Certain medications can cause breast cancer as well as Allergan breast implants. They cause a very specific type of breast cancer called Breast Implant Associates Anaplastic Large Cell Lymphoma, abbreviated BIA-ALCL and have been recalled. While breast cancer claims are usually medical malpractice these cases are mass tort claims and are also referred to as product liability claims. The lawsuits in these situations is brought against the breast implant manufacturer and not a doctor or hospital.
How Is Breast Cancer Misdiagnosed?
Breast cancer shares some common symptoms with a host of other illnesses or diseases. It is relatively easy to misdiagnose breast cancer as any of these other conditions. For example, inflammatory breast cancer is commonly misdiagnosed as mastitis. This is an inflammation of the breast that is usually the result of an infection.
Below is a list of other conditions whose symptoms mimic breast cancer. They are often inaccurately diagnosed as benign breast conditions. These are:
Cysts
Fibrocystic breast disease
Fibroids
Fibroadenomas
Fat necrosis
Lipomas
Pseudoangiomatous stromal hyperplasia (PASH)
Despite the fact that your misdiagnosis was an honest mistake your healthcare provider is still liable. Let our Pittsburgh medical negligence attorneys help you obtain the benefits, proper medical care and compensation you deserve.
What To Look For In A Breast Cancer Injury Lawyer
1. Experience Handling Your Type Of Claim If you were injured due to a cancer misdiagnosis retaining an attorney who specializes in divorce law may not be the best option for you. The term personal injury is an umbrella term that encompasses many different types of injury and accident cases that occur in many different environments. For each type of personal injury claim all states individual laws which govern the time limits for filing a claim, type of compensation you may be entitled to and benefits you may be awarded. If the attorney you are speaking with has not handled a medical negligence case before it may not be a great idea to let them handle your case as a means of gaining experience.
2. Litigation Experience In today's legal environment a large majority of personal injury claims are settled out of court and end with a settlement. That is fine and odds are your case could end in a settlement. What you should be aware of is the fact that it could ultimately go to the litigation phase i.e. trial. If the attorney you are speaking with has never had a case go to trial it may make sense to find an attorney who has had experience taking delayed, inaccurate and misdiagnosis cases to court. There is a huge difference in an attorney being able to negotiate a settlement on your behalf and properly representing your case in court.
3. Their History Of Obtaining Maximum Compensation And Clients For Their Clients When speaking with a prospective personal injury lawyer you should inquire about their history of getting favorable settlements and verdicts for their clients regarding the type of case that applies to you. Also, If you were injured in Pennsylvania for instance you should make sure you are shown settlements and verdicts for Pennsylvania accident cases similar to yours. If you are speaking with an attorney who practices in multiple states the settlements and verdicts you are shown may not be apples to apples to yours. Also, please bear in mind that no personal injury case is the same as each person suffers different injuries, has different recovery times and may have had a pre-existing injury.
4. Their Professional Affiliations, Community Involvement And Legal Discipline Record The various types of professional organizations, bar associations and other groups they belong to may offer insight regarding their level or commitment to their clients and their profession. If they are involved in their community and routinely give back that can speak volumes about the type of person they are in addition to the type of attorney they are. Also, researching their disciplinary history can alert you to any professional struggles they have had over the course of their career. Much of this information can be found either on their website or by Googling their name.
5. Their History Of Handling Cancer Misdiagnosis Claims Sometimes attorneys can switch practice areas at any given time. Just because an attorney has been practicing law for over 20 years does not mean that they have been practicing personal injury law for that entire time. If they were estate planning lawyers until 6 months ago they most likely lack the experience to appropriately handle your claim.
Contact Our Breast Cancer Misdiagnosis Attorneys Now
Please click here to connect with our breast cancer injury attorneys to discuss your case. No charges of any sort unless they recover for you.
No matter what state you were injured in our team of misdiagnosis injury lawyers can help as they serve all 50 states, Puerto Rico and Washington D.C. including: Alabama, Alaska, Arkansas, Arizona, California, Colorado, Connecticut, Delaware, Florida, Georgia, Hawaii, Idaho, Illinois, Indiana, Iowa, Kansas, Kentucky, Louisiana, Maine, Maryland, Massachusetts, Michigan, Minnesota, Mississippi, Missouri, Montana, Nebraska, Nevada, New Hampshire, New Jersey, New Mexico, New York, North Carolina, North Dakota, Ohio, Oklahoma, Oregon, Pennsylvania, Puerto Rico, Rhode Island, South Carolina, South Dakota, Tennessee, Texas, Utah, Vermont, Virginia, Washington, Washington D.C., West Virginia, Wyoming and Wisconsin.
Due to our vastly diverse team of lawyers we can accommodate accident victims looking for attorneys they identify with such as Persian injury lawyers, Iranian attorneys, African American medical negligence attorneys and LGBTQ, gay and or gay friendly attorneys.