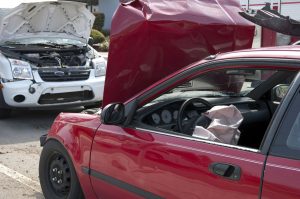 When involved in a car, truck or motorcycle accident and someone else is at fault you may be entitled to benefits, medical care as well as financial compensation. If you are not driving drunk, obeying traffic laws and not texting while driving the odds of you causing a car accident are slim. However, you should be concerned with the driving habits of those you share the road with. Other drivers may not be as cautious or responsible as you are. If another driver slams or crashes into you, regardless of why, they are more often than not responsible for and damage or injuries you sustain. Other parties, such as third parties, can also be at fault in auto accidents. Let our auto accident lawyers thoroughly review your case.
If you, a loved one or family member have been hurt, injured or killed in an auto accident please email our auto accident lawyers here. With many years experience handling auto cases they will get you the maximum amount of compensation you are entitled to. The car accident lawyers at our firm offer free consultations to car accident victims and their families. They charge nothing unless they recover on your behalf.
Determining Auto Accident Liability
No auto accident case is the same. While the types of accidents may be similar the circumstances leading up to the accident and who, or what corporate or government entity, is responsible and legally liable are never the same. Also, where a car accident happened and what was going on in the area also helps our Las Vegas auto accident attorneys to figure out who is liable. In an automobile accident occurring in the U.S.A. there can be any of the following parties who are liable:
The other driver or drivers insurance company (if multiple drivers caused your injuries)
Parents of the other driver if they were minors/teenagers
Your own insurance carrier(s)
Your employer
The other drivers' employer
Contractors/Subcontractors/Construction Outfits
Corporate Entities/Businesses
Automobile Manufacturers
Auto Mechanics/Repair Shops
Regardless of who is responsible for your injuries and medical costs having a qualified and reliable Automotive Crash Liability Lawyer will ensure all responsible parties compensate you accordingly.
How Our Auto Accident Lawyers Can Help You
It is one thing to determine what possible parties may be responsible for your injuries. It is another to know how to properly analyze and investigate an auto accident to pinpoint exactly what parties are responsible. There is an extraordinary amount of work, research and resources that is involved when investigating an accident. A good Delaware Car Wreck Liability Lawyer will work with experts such as expert witnesses, witnesses, doctors and medical professionals and forensic accident specialists. If your case goes ti trial it will be necessary to recreate the accident and examine all evidence related to the accident. Having your attorney do all of this regarding your case will ensure that your injuries, medical costs, lost wages, pain and suffering are properly compensated for by those responsible.
Contact A Car Accident Liability Lawyer
It is in your best interest to consult with a skilled Delaware automotive accident liability attorney very soon after your accident. The Pittsburgh car accident lawyers on our team will work on your behalf and make sure that your legal rights are protected throughout this very stressful time. They will also strive to get you the full, fair and just compensation for your injuries, medical expenses and lost wages. You may email our auto accident lawyers here.
Serving the entire United States including Annapolis, Baltimore, Las Vegas, Wilmington, Newark, Kennett Square, Aliso Viejo, Irvine, Anaheim, Santa Ana, San Diego, Los Angeles, Long Beach, Altoona, Pittsburgh, State College, Erie, Boston, Worcester, Cherry Hill, New York, New York, Manhattan, Brooklyn, Harlem, the Bronx, Staten Island and Long Island.