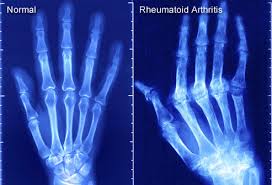 Arthritis is a condition causing inflammation of the joints resulting in pain, swelling and stiffness. There are over 100 different kinds of arthritis such as Rheumatoid Arthritis (an autoimmune disorder) and Osteoarthritis (a degenerative condition). Arthritis can be very painful and debilitating. Being diagnosed with arthritis may entitle you to collect benefits and obtain financial compensation. If you, or a loved one, are suffering from any type of arthritis please contact our attorneys filing arthritis injury lawsuits.
You can click here to contact our injury lawyers handling all types of arthritis claims. They provide free case reviews and charge no fees unless they recover for you.
Types Of Arthritis Injury Lawsuits We Handle
Our Pittsburgh, Pennsylvania injury attorneys handle rheumatoid diseases caused by auto accidents, workplace accidents, trauma, repetitive stress motions, gout, lupus, autoimmune disorders, genetic disorders, degenerative diseases, fibromyalgia, infection, sepsis and medications.
In addition, we handle arthritis leading to debilitation and and inability to work. Our Delaware injury lawyers can help you obtain workers' compensation benefits, social security and or disability benefits (SSDI benefits).
Our rheumatoid disease injury attorneys also handle medical malpractice claims as a result of arthritis misdiagnosis and injuries caused by arthritis medications, errors performed during arthritis and joint surgery.
Arthritis Medication Claims
There are a handful of prescription medications used to treat arthritis. Some of these are Actemra, Xeljanz, Xeljanz XR, Diclofenac , Vioxx, Bextra and Celebrex. These meds, as well as other NSAID's, can result in the formation of blood clots in patients. Medical issues such as heart attacks, stroke, heart failure, pancreatitis and wrongful death
Connect With Us About Your Arthritis Claim
Please contact our legal team for a free consultation. They charge nothing if they do not obtain benefits and financial compensation for you and your family.
No matter what state you were injured in our team of Pittsburgh Pennsylvania personal injury lawyers can help as they serve all 50 states, Puerto Rico and Washington D.C. including: Alabama, Alaska, Arkansas, California, Colorado, Connecticut, Delaware, Florida, Georgia, Hawaii, Idaho, Illinois, Indiana, Iowa, Kansas, Kentucky, Louisiana, Maine, Maryland, Massachusetts, Michigan, Minnesota, Mississippi, Missouri, Montana, Nebraska, Nevada, New Hampshire, New Jersey, New Mexico, New York, North Carolina, North Dakota, Ohio, Oklahoma, Oregon, Pennsylvania, Rhode Island, South Carolina, South Dakota, Tennessee, Texas, Utah, Vermont, Virginia, Washington, Washington D.C., West Virginia, Wisconsin and Wyoming.
We also have the ability to pair injury victims with likeminded attorneys such as black attorneys, African American lawyers, Persian lawyers, Iranian injury attorneys, Democrat lawyers, Republican lawyers, attorneys in recovery, sober lawyers, LGBTQ attorneys, gay & gay friendly lawyers.