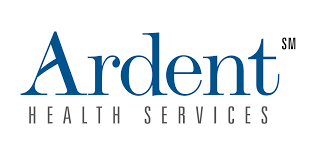 Ardent Health Services, located in Nashville, Tennessee owns and or supports 30 hospitals in Idaho, Kansas, New Mexico, Oklahoma & Texas. Ardent has invested more than $1.5 billion in new hospitals as well as expanding services at existing facilities since 2001. The health system encompasses 4,384 licensed beds, 26,000 employees, approximately 180 clinic locations and more than 1,350 employed providers. It continues to focus on acquisitions of both in-market and new market opportunities. If you have been the victim of any injury due to medical malpractice, surgical errors, medication mistakes or hospital acquired infections you may be entitled to benefits and financial compensation. In addition, you may also be entitled to benefits and compensation if you are the victim of a work injury, slip and fall accident, sexual abuse, auto accident or employment law issue. Please click here to contact our hospital injury lawyers handling Ardent Health Services lawsuits for a free case exam. No fees are charged if they do not recover for you. You can also listen to our injury podcast here.
Medical Malpractice Claims Against Ardent Health Services
Ardent Health systems has the same types of lawsuits filed against them as other healthcare organizations, doctors, children's hospitals, etc. These can be:
Amputation due to auto accidents, surgical errors, trauma, etc.
Birth defect and birth injury claims for Cerebral Palsy, Erb's Palsy, Klumke's Palsy, birth trauma, macrosomia, shoulder dystocia and brachial plexus injuries.
Cancer misdiagnosis lawsuits for all cancers including brain cancer, breast cancer, cervical cancer, lung cancer, myeloma and ovarian cancer.
Cardiac stepdown unit negligence lawsuits.
Infection claims such as bacterial infections, viral infections, C-Diff, encephalitis, meningitis and urinary tract infections. These can be acquired at hospitals, cancer centers, dialysis centers, children's hospitals, nursing homes as well as post-op infections and undiagnosed infections during pregnancy and child birth.
Medication errors due to wrong drug, wrong dose, incorrect route of administration and unmonitored opioid prescriptions.
Neonatal intensive care unit malpractice.
Surgical errors and anesthesia mistakes due to improper patient history, allergies, surgical never events, operating on wrong body part, performing unnecessary surgeries and leaving O. R. instruments in the body.
Wrongful death due to all types of medical malpractice, surgery errors and hospital negligence.
Please Contact Our Medical Injury Lawyers Handling Ardent Health Services Lawsuits
To discuss your medical malpractice case with our injury attorneys please click here. They offer free case exams and charge nothing if they cannot recover compensation for you.
AHS owns dozens of hospitals and medical facilities in Texas, New Mexico, Idaho, Oklahoma & Kansas.