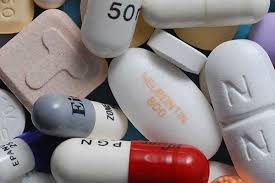 Conditions such as Epilepsy may make Epileptics prone to having frequent and traumatic seizures. Anti-seizure medications, also referred to as anti-convulsants, cause many injuries and deaths annually throughout the United States, DC & Puerto Rico. The annual death toll arising from these harmful medications is not necessarily from the physical effects of the drug/medication. It has more to do with the significant increase in suicidal thoughts, ideation and tendencies seen in individuals taking these medications. If you, or a loved one, have suffered any type of injury due to anti-convulsant drugs such as such as Lamictal (lamotrigine) Onfi or Dilantin you may qualify for benefits and financial compensation. Let our medical malpractice lawyers help you get the benefits and compensation you need. They handle anti-seizure medication injury lawsuits throughout the United States including Washington DC and Puerto Rico.
In January 2008, the Food and Drug Administration issued warnings about the negative side effects of various epilepsy meds. In particular, epileptics taking epilepsy drugs were twice as likely to suffer from suicidal ideation (suicidal thoughts) and behavior as those taking a placebo.
Countless Americans are prescribed epilepsy drugs and ingest them everyday. In addition to epilepsy anti-convulsant medications are used for a plethora of health issues unrelated to epilepsy. These include migraines, certain nerve-pain disorders (neuropathy) and psychiatric diseases such as bipolar disorder that themselves carry a risk of suicide.
The FDA has stated that it will work directly with manufacturers of marketed epilepsy drugs to include this new information suicide risks in the labeling for these products.
Contact Our Attorneys Handling Anti-Seizure Medication Lawsuits
To arrange a free case review please click here to begin your free case examination. Our catastrophic injury attorneys handle anti-seizure medication lawsuits and injuries and death due to anti-convulsants nationwide.
No matter what state you were injured in our team of Pittsburgh Pennsylvania personal injury lawyers can help as they serve all 50 states, Puerto Rico and Washington D.C. including: Alabama, Alaska, Arkansas, California, Colorado, Connecticut, Delaware, Florida, Georgia, Hawaii, Idaho, Illinois, Indiana, Iowa, Kansas, Kentucky, Louisiana, Maine, Maryland, Massachusetts, Michigan, Minnesota, Mississippi, Missouri, Montana, Nebraska, Nevada, New Hampshire, New Jersey, New Mexico, New York, North Carolina, North Dakota, Ohio, Oklahoma, Oregon, Pennsylvania, Puerto Rico, Rhode Island, South Carolina, South Dakota, Tennessee, Texas, Utah, Vermont, Virginia, Washington, Washington D.C., West Virginia, Wisconsin and Wyoming.