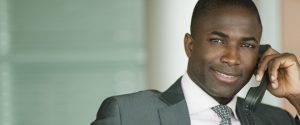 If you are African American and prefer to have an African American attorney that makes perfect sense. In cases as serious as catastrophic injury claims you want an attorney you relate to and feel comfortable with. Please contact our nationwide network of African American injury lawyers for a free case review. They charge no fees if they do not recover for you and your family. They provide free case reviews and charge nothing if they do not recover for you. You can also listen to our injury podcast here.
Serving the entire United States including Delaware, Maryland, California, Pennsylvania, Texas, Florida, Alabama, Washington D.C., Mississippi, Minnesota, Illinois, New York, New Jersey & Michigan.
Claims Our African American Injury Lawyers Handle
Across the country our network of highly skilled African American injury lawyers handle car accidents, construction accidents, trucking accidents, motorcycle accidents, Zantac lawsuits, diabetes medication injuries, Roundup lawsuits, racial discrimination, police brutality, hate crimes, HIV & AIDS drug claims, workers' comp cases, medical malpractice, nursing home claims and wrongful death cases.
Many of our medical malpractice and negligence cases are due to cancer misdiagnosis or diagnostic errors. Black people are at higher risk for certain cancers and illnesses. These can be lung cancer, breast cancer, prostate cancer and diabetes. This includes cancer due to genetic factors, cancers brought on by harmful medications, defective or faulty products, etc.
Benefits & Compensation In Accident & Injury Claims
Compensation forms and types of benefits our black Maryland accident attorneys obtain for their clients vary depending on the type of case. For instance in an auto accident case you can get pain and suffering compensation. In a work related accident or injury you cannot.
However, if there is a third party liability component such as in a construction site accident, pain and suffering compensation may be awarded despite the fact that the injury occurred on the job.
Our Washington D.C. African American accident attorneys will thoroughly review your case and get you the benefits and compensation you are entitled to. This can include death, funeral and survival benefits in African American wrongful death claims.
No matter what state you were injured in our team of Pittsburgh Pennsylvania personal injury lawyers can help as they serve all 50 states, Puerto Rico and Washington D.C. including: Alabama, Alaska, Arkansas, California, Colorado, Connecticut, Delaware, Florida, Georgia, Hawaii, Idaho, Illinois, Indiana, Iowa, Kansas, Kentucky, Louisiana, Maine, Maryland, Massachusetts, Michigan, Minnesota, Mississippi, Missouri, Montana, Nebraska, Nevada, New Hampshire, New Jersey, New Mexico, New York, North Carolina, North Dakota, Ohio, Oklahoma, Oregon, Pennsylvania, Rhode Island, South Carolina, South Dakota, Tennessee, Texas, Utah, Vermont, Virginia, Washington, Washington D.C., West Virginia, Wisconsin and Wyoming.