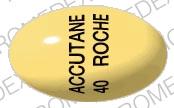 The acne medication Accutane has been known to cause depression and suicidal thoughts. Contact our injury lawyers if you or a loved one have suffered any type of emotional, mental, physical or physical injury due to Accutane.
Our Accutane injury attorneys provide free case reviews and charge nothing unless they recover for you. Serving those injured and those who have lost ones due to medication side effects across the country including Delaware, Maryland, Pennsylvania, New Jersey, New York, Florida, California, Texas, Ohio, Virginia, Illinois & Washington D.C.
What Is Accutane?
The medication isotretinoin, brand name Accutane, is an oral acne medication used to treat dire cystic acne. It is a prescription medication no longer available in the United States.
Side Effects Of Accutane
Accutane has a handful of minor side effects such as drying of the lips, mouth and mucous membranes. It is also linked to very serious side effects such as depression, aggression, mood swings, violent behavior and suicidal thoughts, ideation or attempts.
Inflammation of the pancreas, referred to as pancreatitis, is also a serious, and sometime fatal, reaction to Accutane. Stevens-Johnson Syndrome, Irritable Bowel Syndrome (IBS), Ulcerative Colitis and Crohn's Disease are also associated with the acne medication Accutane as well as other brands of isotretinoin.
Contact Our Accutane Injury Attorneys
Accutane and other brand names it is sold as have been recalled and the subject of intense scrutiny and unwanted legal attention. This is mainly in the form of thousands of lawsuits against drug company Hoffman LaRoche (Roche Labs). Let our medication injury lawyers review your claim free of charge and get you the benefits and compensation you are entitled to for your injuries, pain and suffering and other losses.
No matter what state you were injured in our team of Pittsburgh Pennsylvania personal injury lawyers can help as they serve all 50 states, Puerto Rico and Washington D.C. including: Alabama, Alaska, Arkansas, California, Colorado, Connecticut, Delaware, Florida, Georgia, Hawaii, Idaho, Illinois, Indiana, Iowa, Kansas, Kentucky, Louisiana, Maine, Maryland, Massachusetts, Michigan, Minnesota, Mississippi, Missouri, Montana, Nebraska, Nevada, New Hampshire, New Jersey, New Mexico, New York, North Carolina, North Dakota, Ohio, Oklahoma, Oregon, Pennsylvania, Rhode Island, South Carolina, South Dakota, Tennessee, Texas, Utah, Vermont, Virginia, Washington, Washington D.C., West Virginia, Wisconsin and Wyoming.